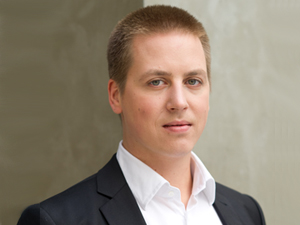 László Schulze jr.: I am the younger member of the fourth generation Schulze Laboratory. I started the profession in the first years of this millennium in the Schulze Lab.
I am very glad to see that those firms that are capable of maintaining their business throughout generations are always the ones with outstanding knowledge or experience.
I am lucky to be able to experience this as an insider and will do my best to keep up this way and to remain one of the best quality dental technology firms who can make their patients' everyday lives more comfortable, more well-balanced and last but not least more confident.
In our lab we aim at a high level of knowledge in all work processes, and due to this I could also get to know every aspect of dental technology including fast developing new technologies and of course the latest materials the soonest possible.
My father and his main helper, Mr Imre Ferbár Ftm. taught me a lot. Ever since they have been able to show me professional tricks for critical situations which I think, without being biased, not many are capable of in the profession. Naturally, conferences and trainings also added to the professional successes. I could name any of these, but it would not make sense since each provided me with knowledge which I make use of every day.
I hope that doctors, patients and colleagues visiting us will find what they are looking for.