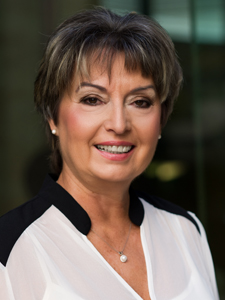 I studied dental technology in the Debrecen Dental Technology Firm between 1972 and 1974. At my first workplace here, as an apprentice, I tried to find out the tricks of crowning, mainly preparing two-part bridges and to gain a little insight into teeth trials.
Before completing the two years of training I became independent and I enriched my knowledge at the "bridgework department". It was here that I learnt the cast integral bridgework technology.
I continued metal work at the Dental Technology Firm in 1977 and I tried to learn as much as possible from colleagues.
In 1983, after my children were born, I started to work for the master dental technician István Szoták, who continued to teach me from working with gypsum to preparing ceramics with great patience.
I learnt the basics of ceramics at the course organised by Dentálcoop.
In 1999 I started to work in Budapest in the Schultze Lab, where I could continue with the most spectacular part of the profession, making ceramics under László Schultze Ftm.'s professional guidance.
With the purpose of my professional development, due to László Schultze Ftm., I have regularly taken part in the theoretical and practical presentations of the Imre Földvári Dental Technology Conferences since 1999.
At the moment my job entails preparing ceramic copings, veneers, inlays, onlays and bridgeworks with implants (artificial gums). I find great joy in my work.
I hope I will be able to learn many more interesting new things in this profession.